Loraines Academy & Spa Staff and Instructors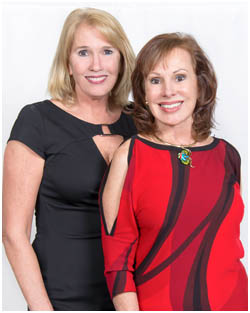 A Florida beauty school, cosmetology school, barber training, hair school, massage school, massage therapy school, nail school, nail technology school, facial school, skin care school, esthetics school, specialty school, instructor training school, and spa school.

LORAINES ACADEMY
& SPA
STAFF and DIRECTORS
(Additional Pictures are
spread out throughout the site.)




Our Owners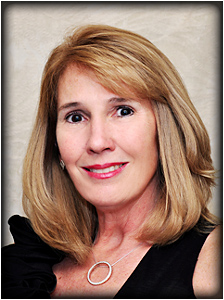 Kathryn Alvarez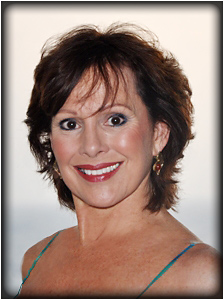 Nancy Fordham
Kathryn Alvarez (Director, Instructor since 1989)

A Florida native, with a Business degree from University of South Florida. She also holds a cosmetology license and graduated from Seminole High, St Petersburg College, and Loraines Academy. Instructor with additional experience in corporate and real estate management, construction, marketing, development of budgets, hairdressing and art. Sister to Nancy Fordham. She is a stained glass artist, pianist and vocalist. Always looking for ways to make our school better and our students successful.
Nancy Fordham (Administrator and Instructor since 1978)

Has a BA Degree in Education from the University of South Florida. A Florida native, she also graduated from Seminole High, St Petersburg College and Loraines Academy. An Instructor whose background includes teaching, modeling and business as well as hair and makeup artistry with a photography agency. You may find her artwork displayed around the school. Served on an examination development committee for the State of Florida. Kathryn Alvarez is her sister. A problem solver, she seeks to help students succeed in completing their career goals.
Cosmetology, Massage & Specialty Instructors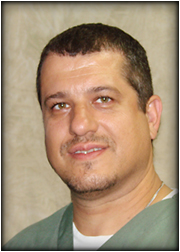 Michael Ganci, LMT
(Massage Program Director and Instructor)

Graduate of Loraines Therapeutic Massage Program and former clinical director for the largest behavior modification hypnotherapy organization in the country, Dynamic Changes Hypnosis. He is also a Certified Master Practitioner and Instructor of Neurolinguistic Programming and Hypnosis. Specializes in Sports, Myofascial, and NMT Trigger Point therapies. Mike has lived in New York, is a CEU provider for the Florida Department of Health in Neuromuscular Therapy and Assessment and a certified personal trainer, in addition to being licensed and board certified in Therapeutic Massage.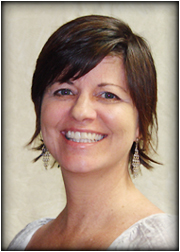 Connie Perry, LMT
(Instructor) 

Connie graduated from Humanities Massage School and studied Manual Lymphatic Drainage at the Upledger Institute. She specializes in body mechanics, ethics, energy work, lymphatic drainage and structural work. Educator in the Clinical Skin Care program as well as the Therapeutic Massage program. She owns a massage establishment in St Petersburg.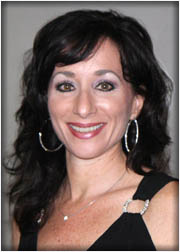 Susan Ruch
(Instructor)

Graduate of L'Institut Jon Raymond Esthetics in Canada. Susan is a medical esthetician and former spa owner. She works in the medical field and also in the Loraines Academy Spa Clinical Skin Department. Specializes in makeup artistry and spa techniques.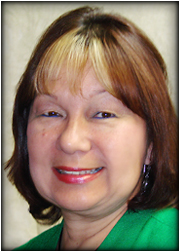 Jean Torrealba
(Tri-Lingual Instructor)

Tri-Llingual Honors graduate of the Cosmetology the Nail Tech and the Instructor Training programs at Loraines Academy. Jean is a prior salon manager and nail tech. She has worked in an assisted living facility salon with the residents who have limited abilities. She speaks both Spanish and Lithunian. Most importantly, she has strong teaching skills and has a passion for teaching, helping every student and every client in every way she can.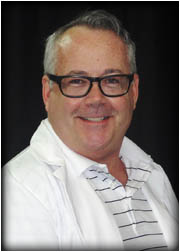 Jeff Losito
(Instructor)

Jeff is a Loraines Esthetics graduate and owns JD Salon & Spa in St Petersburg. He spent twelve years as the National Director of Training for BioElements Professional Skincare, as well as working as a platform educator. He is an educator for BioElements and for Mirabella Professional Makeup. He is an expert in basic and advanced skin education, makeup, peels and professional level skin ingredients and is also a certified Massage therapist, trained in Reiki.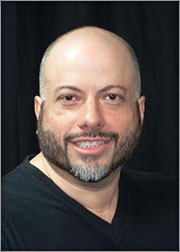 Joshua Pabon
(Instructor)

Josh holds a license in Cosmetology as well as a diploma in Instructor Training from Loraines Academy. He is originally from Connecticut and has taken continuing education all over the country. He believes in giving individual looks to each client and has a passion for teaching, particularly in the areas of client care, color and cutting. He owns his own business, has attended the Redken Symposium in Las Vegas and has lived in Florida and Connecticut.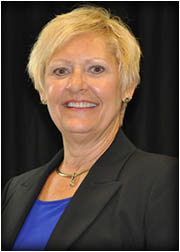 Gerri Bradley
(Instructor)

Our Instructor Training Program prepares professionals in any of the beauty and massage career fields to become educators. The instructor is Gerri, and the material is based on Milady's Master Educator program. Ms Bradley has been teaching adults and youth for over 25 years. She has an undergraduate degree in Business Administration and a graduate degree in Curriculum and Instruction. Her education career includes developing and implementing curriculum, programs and authentic learning strategies and teacher training throughout the state for the Florida Dept of Education. Her business career includes executive oversight of company operations including board relations, business development, finance, human resources, marketing, public relations, fundraising, membership development, policy and process management and programming. Gerri is committed to continual learning and improvement and supports others in developing these skills. Teaching hair, skin, nails or massage requires more than a knowledge of those subjects. Gerri helps these students learn HOW to teach others to gain these new skills.




Stephanie Pellegrino
(Instructor)

Trained at the New England Center for Esthetic Education. Taught Basic Esthetics for five years and Advanced Esthetics for two years in Mass.; Certified as a Master Esthetic Instructor in MA. Also served as a State Board Esthetic Proctor there. Has specialized experience in advanced science theory lessons, advanced Chemical exfoliation,ultrasonic facials, microcurrent, body treatments, manual lymphatic drainage and advanced makeup including airbrush. Currently manages and operates "Spa by Design," a medical spa in Pinellas Park, when not teaching basic and advanced students at Loraines Academy spa.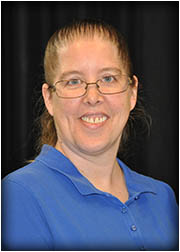 Marie Moore, LMT
(Instructor)

Graduate of Loraines Academy Therapeutic Massage department. Specializes in Pregnancy Massage and gives classes to pregnant women about the benefits of pregnancy massage. Has a special interest in Lymphatic Drainage. Was in the child care business for many years before becoming a massage therapist.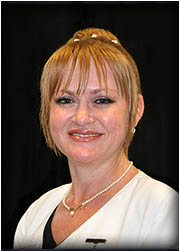 Ursula Keeney
(Instructor)

Teaches our beginning and advanced skin care students. She is also the Medical Esthetician for "Dr C" (Dr Coundouriotis.) Ursula comes to us from South Africa. She has extensive training including diplomas in hair, skin, nails and massage, as well as teacher training and certifications in aromatherapy, medical esthetics and reflexology. Carries a Florida Full Specialist Registration. Carries an international CIDESCO certification in spa therapy. Has also worked on cruise ships and in European spas.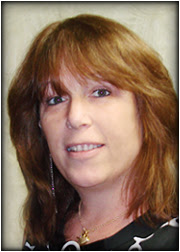 Beth Sheedy
(Instructor)

Esthetics Instructor in our Clinical Skin Care Program. An LA graduate herself, Beth owns and operates "Salon Tru" in St Petersburg. Widely known and respected by many Loraines graduates, Beth is an exciting and creative teacher. She is also strongly experienced in all phases of Cosmetology, Nail and Facial Instruction as well as Instructor Training and competition training, student advising, salon technology and client relations.  She is a recipient of Loraine's Dedication to Education Award, and has been an educator with Loraines Academy for many years.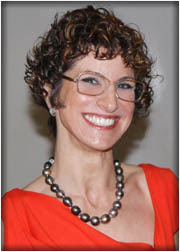 Christine Bauer, AP
(Instructor)

Acupuncture Physician, Clinical Esthetician and Neuromuscular Massage Therapist.  Teaches Therapeutic Massage, Facials and Clinical Skin Care in the LA Spa department, including chemical peeling, medical esthetics, advanced skin care equipment, many facets of massage, and business management. She received her Clinical Skin Care training at Loraines Academy. Christine also operates a private practice where she offers Massage, Paramedical Esthetics and Acupuncture. She specializes in holistic anti-aging treatments.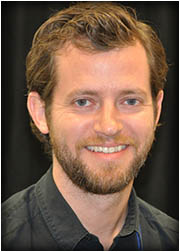 Tony Dolan
(Instructor)

Tony is from Chicago where he originally trained. An experienced instructor and cosmetologist, beyond having his own salon clients, he has taught hair at Aveda and Loraines Academy, as well as worked with refining the skills of new stylists at J.Con Salon and Spa, one of St Petersburg's finest salons. He coaches students in the science and fine art of hair cutting. He also specializes in color, styling, professionality and client relations.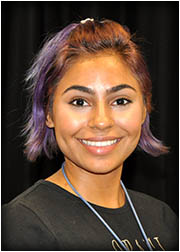 Genevieve Centofanti
(Instructor)

Works at Amaris Aesthetics in the office of Dr William Adams. Medical esthetician and makeup artist. Third generation graduate of Loraines Academy.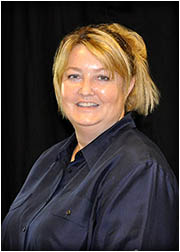 Dr. Jaye Blackburn BS, DC
(Instructor)

Dr. Blackburn is a graduate of Palmer College of Chiropractic and earned her undergraduate degree in General Sciences. She has been in private practice since 20000, and currently works at Tyrone Chiropractic Clinic in St Petersburg, FL. She is working on a Diplomate in Applied Clinical Nutrition from the University of Miami school of Medicine and completed Graduate X-Ray and MRI Study in the Specialty Field of Spinal and Musculoskeletal Disorders. In addition to her private practice, Dr Jaye instructs our massage students in Anatomy and Physiology.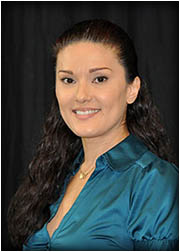 Michele Mizzi
(Instructor)

Instructor in our Nail Department, Michele specializes in Acrylics, Gel polish and natural nails, especially spa pedicures...and thin, natural looking sculptured nails. Originally a Florida Licensed Nail Tech, Michele also graduated from Zenzi's School in California with 1600 hours of Cosmetology. She has worked as a nail tech for over 15 years, and currently works at Metro Hair Salon in the Icot Center as a Nail Specialist when not in the Loraine's classroom.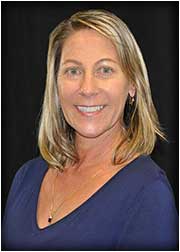 Wendy Merrick
(Instructor)

Started her professional career in Missouri after graduating from the American College of Hair Design. She also has a diploma in Instructor Training. She built a strong client base in her community and opened her own full service and retail salon. When she moved to Florida and noticed the intense effects of the sun on her own skin, she developed an extreme interest in skincare and completed her certification to become a licensed esthetician. For over ten years she's honed in on these skills and now finds passion in sharing her vast knowledge and expertise with her students. Not only teaching procedures and topical treatments, but also the importance of nutrition and natural, organic products to promote overall health and beauty. Quote: "Glowing skin comes from within!"
Administrative & Support Staff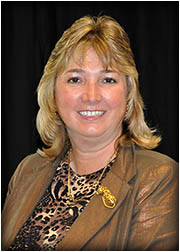 Dr.Tina O'Daniels, M.B.A., Ed.D.
(Director of Admissions and Student Success)

Dr. Tina has a warm and welcoming personality. She guides prospective students to find the career choice that will work out best for them and seeks to serve the educational needs of each and every student by supporting their academic success. She has over 30 years' experience in community college, state college, and university leadership, advisement, instruction, and workforce development. Throughout her career, she has developed expertise in the areas of student services, college and campus administration, strategic planning, policy implementation, and marketing and program development. Dr. Tina earned her AA at St. Petersburg Junior College. She holds a bachelor's degree, and a master's of business administration degree specializing in management from St. Leo University. She earned her doctorate in higher education administration from the University of Florida and focused her research on gender in community college administration. She has co-edited several higher education special issue journals, and has co-published numerous articles.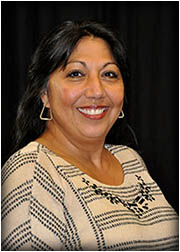 Sara Flores
(Front Desk Coordinator)

Handles appointments and sign-in at the front desk, coordinating student salon activities for all departments.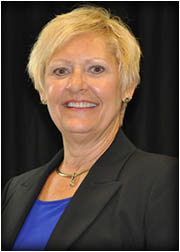 Gerri Bradley
(Director of Financial Aid)

Gerri Bradley's role as Director of Financial Aid is to  assist all qualified students to obtain available Financial Aid to attend school, so that they can complete career programs of their choice.  Her business career includes executive oversight of company operations including board relations, business development, finance, human resources, marketing, public relations, fundraising, membership development, policy and process management and programming. She has an undergraduate degree in Business Administration and a graduate degree in Curriculum and Instruction.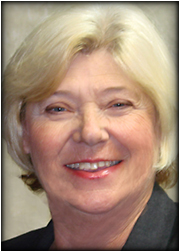 Luba Weidler
(Financial Aid Advisor)

Has experience in bookkeeping, credit, and financial aid administration and office management. Luba was born in Germany, lived in New York and has raised four children. She seeks to stay updated in Federal Financial Aid, and is always striving to help our students pursue their career dreams and solve the problems that they may run across along the way.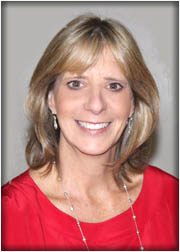 Debbie Freeman
(Spa Dept. Receptionist)

Assists clients, students, and staff of the Loraines Academy Spa facial and massage training center during the evening sessions.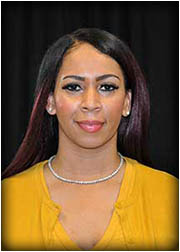 Tera Bryant
(LA Spa Coordinator)

Tera manages the desk in the LA Spa, helping students, staff and clients with scheduling and coordinating of their needs. She has lived in California, has extensive experience in sales and human resources, and worked for several years at Stetson Law school locally, as an academic advisor, helping students succeed.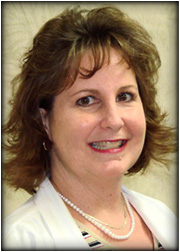 Terri Meyer
(Dispensary Technician and Front Desk Coordinator)

Terri mixes colors and prepares and orders other products for hair and nail services in our student salons, as well as trains students to perform this function in their salon futures. She also is one of our Front Desk Coordinators, with customer service and salon reception experience. In this capacity, she handles appointments and sign-in at the front desk and coordinates clinic activities. Her background includes working at Bank of America for many years and as a certified General Lines Insurance Agent.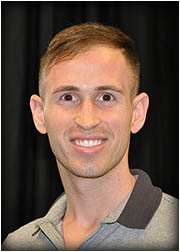 Michael Harmon
(Administrative Assistant and Librarian)

Assists students in filing for licensure and use of the media center as well as performs varied student record keeping. He is not only experienced in computer work and customer service, but is a highly organized and personable team player. He is a Medical Esthetician and a Clinical Skin Care graduate of Loraines Academy & Spa as well, with spa, management and retail sales experience. He also has Cosmetology training.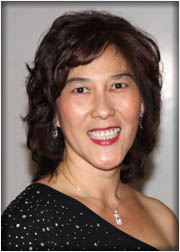 Mily Tang
(Administrative Assistant/ Bookkeeper)

With her bookkeeping and accounting experience, she is a valuable member of our team.
Hair, Skin, Nails, Massage are Great Career Choices--or take a COMBO!
Class Dates: Call or e-mail us for day or evening dates.

Do you want to be successful in the Beauty Business or Massage Field?
Get Started Now And Call Today!
For personalized guidance and advice call:
Dr. Tina O'Daniels, Director of Admissions
(727) 347-4247 ext. 103
Toll Free: (888) 393-5015