LORAINES ACADEMY & SPA
DOWNLOAD / REQUEST A BROCHURE
Download Our Current Catalog:


Click For Downloadable Loraines Academy & Spa Catalog (.pdf)

If you would like additional information on the many exciting careers Loraines Academy has to offer, please contact us and we will be happy to mail you a free brochure.

Our mission is to produce well-rounded, professional graduates, as well as technically competent Cosmetologists, Massage Therapists, and Specialists. We feel an obligation to our students, alumni, and community, and always look for better ways to meet these commitments.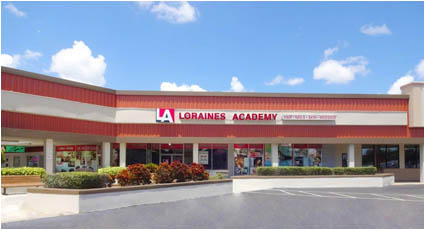 For personalized guidance and advice call:
Dr. Tina O'Daniels, Director of Admissions (727) 347-4247 ext. 103
Toll Free: (888) 393-5015

Click For Downloadable Loraines Academy & Spa Catalog (.pdf)