LORAINES ACADEMY SPA

Loraines Academy also provides services to the public in the Loraines Academy Spa next door: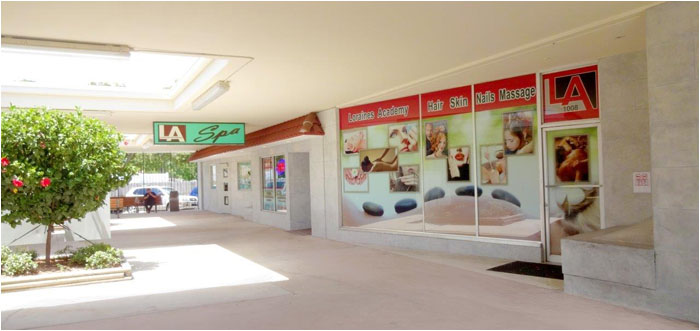 The Loraines Academy Spa Training Center opened in June of 2011, expanding the Loraines Academy & Spa facility to 12,250 square feet of classrooms, clinic and offices. Connected to the main academy, the 4000 square foot Loraines Academy Spa addition houses our Skin and Massage departments. It provides a serene spa like ambiance for these students and their guests, complete with soft music, pale water colors and a trickling fountain. Clients are welcome to make appointments or "walk in" to participate in the student salons.
The Loraines Academy Spa Training Center features a large curtained facial clinic plus several rooms for providing lectures and separate rooms for hands on classes and advanced skin treatments. The Massage department has its own classrooms and clinic. Skin therapies include treatment facials, diamond and crystal microdermabrasion, Derma Wave ultrasound and electro-stem treatment, LED light therapy, Herbal Ozone Aromatherapy Facial Steamer, Galvanic, Micro-current Magic Gloves, High Frequency, Massage Brush, Vacuum Extractor, Spray Diffuser, Ultrasonic Massage Probes, Ultrasonic Skin Scrubber, Hot & Cold Hammer, Electro-Disiccating Skin Spot Remover, Wood's Lamp, and Magnifying Lamps, chemical peels, lash and brow tinting (requires patch test in advance,) hot stone facials, face and body waxing, detoxifying body wraps (complete with private shower), makeup (photographic, camouflage, fantasy, wedding, day and evening) and color analysis. The facial stations are each equipped with hydraulic facial beds, magnifying lamps, steamers, high-frequency, galvanic, microdermabrasion and brush machines. There is a feedback unit that allows the client to participate in their own skin analysis and a well-lit makeup and color analysis center. Retail lines include Bioelements, Sanitas and Sonage products.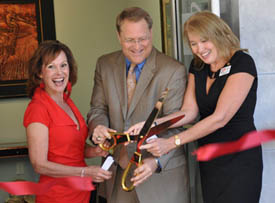 A student break room, laundry room, reception area, staff lunchroom, bathrooms and storage areas complete the spa training center.

Students also have access to the large and well-equipped library/study hall/conference room facilities and the business offices housed in the main school next door as well as a photo studio which is set up for them to build their portfolios of work.

To Make an Appointment The Loraines Academy Spa reception desk may be reached at 727-347-4247 ext: 115.


Massage Services Clinic Hours


*by Prepaid Appointment only*

Monday Evenings
6:00 pm, 7:00 pm, 8:00 pm

Tuesday
9:00am, 10:00am, 1:00 pm, 2:00 pm



Skincare Services Clinic Hours:

Monday - Thursday - Appointments at:
9:00 am, 10:00 am ,11: 00 am
1:00 pm, 2:00 pm

Tuesday - Thursday as above plus:
6:00 pm, 7:00 pm and 8:00 pm



Nail Services Clinic Hours:

Mondays 1:00pm to 3:00 pm
Tuesday-Friday 8:30am to 3pm
Tuesday-Friday 6:00pm to 9:00 pm

Hair Services Clinic Hours:

Mondays 1:00pm to 3:00 pm
Tuesday - Friday 8:30am to 8:30pm

Mayor Foster with Loraine Pils Luyten,
founder of Loraines Academy

Mayor Foster with former school Director
Nina Hansen Light and husband Dr. James Light