LORAINES ACADEMY & SPA
SUMMER CAMP
Have fun Exploring the Wonderful World of Hair, Skin, Nails and Massage!!

One Week Summer Day Camp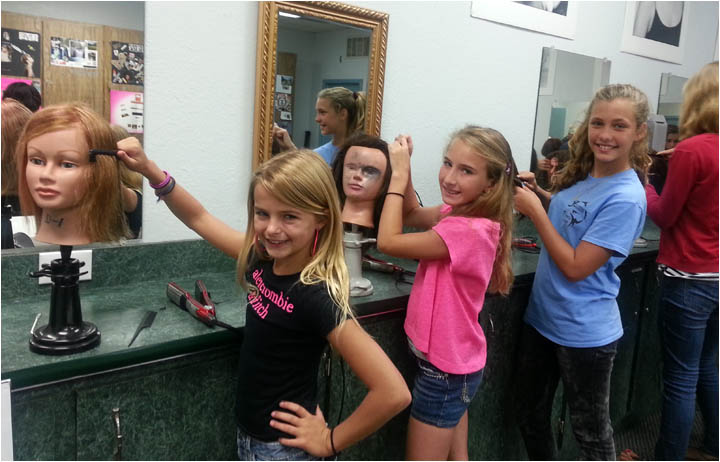 2015 Summer Camp
Only $175 per week, includes class supplies
June 29th through July 3rd, 2015

Girls and Boys Ages 8-13. Small Classes
8:30am - 3:30pm (Monday - Friday)
(Limited enrollment - Make Reservations Now)

Call Loraine's Academy & Spa to enroll today! 727-347-4247

---------------------------------------------------------------------
Have Fun Exploring the Wonderful World of Hair, Skin, Nails & Massage

Price Includes Camp T-Shirt and Class Materials.

Classes include:
Haircare with Blowdrying Workshop
Personal Hand Care with Manicure Workshop
Personal Foot Care with Pedicure Workshop
Hair Wrapping and Braiding Workshop
Basic Makeup with Workshop
Basic Massage with Workshop
Fantasy and Theatre Makeup w/Workshop
Personal Skin Care
Self-Care... Educational... Self-Confidence...
Fun... Fun... Fun... Fun...

*Activities are age-appropriate for campers
*Photo Opportunities if you bring a camera
*Camp certificates presented
*Campers must be signed out by the person picking them up
*Campers may not leave campus without a staff member
*Campers bring a lunch / Snack and drink machines are available
*Workshops: Practicing technique on each other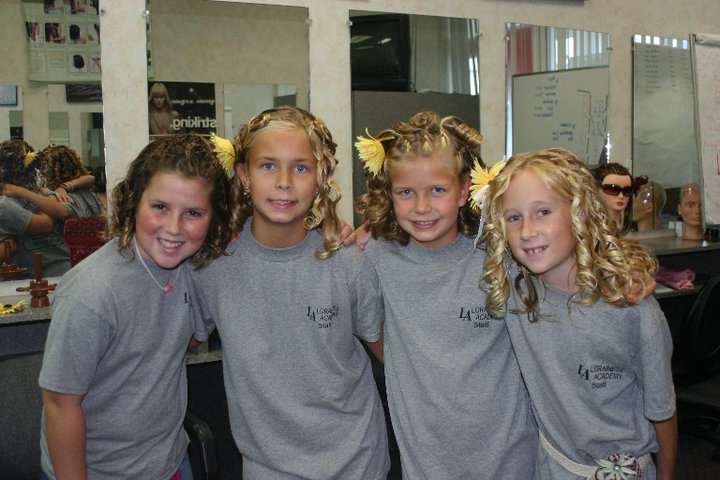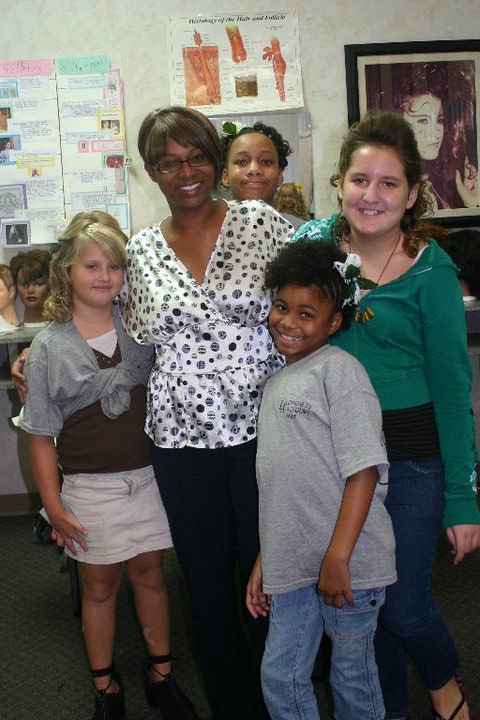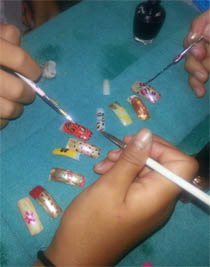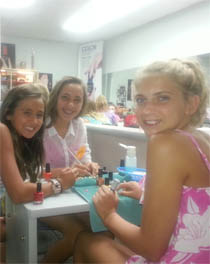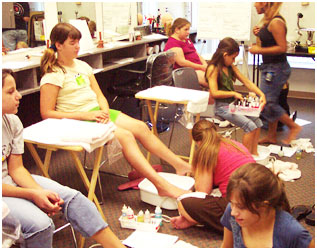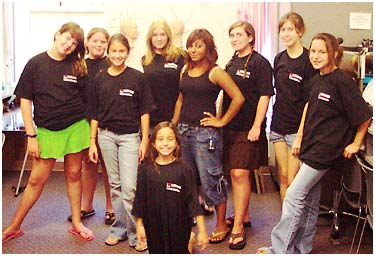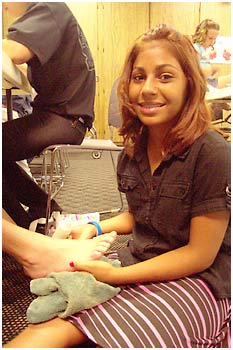 Food for thought:

Camper Genny, (right) returned to Loraines later.... to become a Cosmetologist so she could use these skills to work her way thru college and med school.
Way to Go Genny !!!