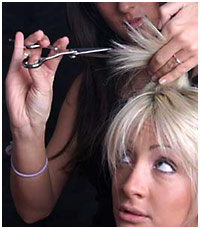 LORAINES ACADEMY & SPA
SUCCESS STORIES


Thousands of Loraines graduates are living their dream.
Read a few success stories here.
Our mission is to produce well-rounded, professional graduates, as well as technically competent Cosmetologists, Massage Therapists, and Specialists. We feel an obligation to our students, alumni, and community, and always look for better ways to meet these commitments.

Call Nancy Fordham at:
(727) 347-4247x105 and tell her your story for this page!!


Alison O'Neil

Cosmetology/Esthetics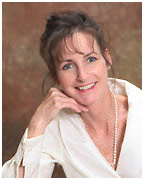 Loraine's Academy Grad Wins L'Oreal Women Of Worth Award!

On December 1st, our Graduate Alison O'Neil became one of L'Oreal Paris's "10 Women of Worth for 2015". Alison, as a proud graduate of Loraines Academy, was excited to share this news with her alma mater. 

Women of Worth honors "extraordinary everyday women who are making a difference in their communities." Out of 6,300 nominees, each of the ten winners were awarded $10,000 for their charities. 

Alison was honored for her foundation, "Beauty Becomes You", which works to provide well-deserved and therapeutic beauty services for seniors.

L'Oreal Paris owns both Redken and Matrix, product lines taught and used in Loraines Academy. Learn more about their wonderful Women Of Worth program:

Read more about Alison on the L'Oreal Website
See Alison O'Neil on CBS 46 discussing The Face & Body Southeast Spa Conference and Expo happening October 16th-17th 2016 at The Cobb Galleria Centre!


Alison is a nationally recognized pioneer in the field of Medical Esthetics and Aesthetic Rehabilitation, Alison O'Neil's background provides a rare blend of respected credentials in medicine, psychology and cosmetics with the ability to speak in everyday language that every woman can understand. She received her Cosmetology diploma from Loraines Academy and her B.S. degree in Psychology of Appearance. Her specialty in clinical skin care and counseling provides for both cosmetic and medically related appearance changes following elective surgery, post-trauma, burns, skin disorders and congenital deformities.

In 1982, Alison developed the first dermatologic rehabilitation Program in the country at Emory University in Atlanta, Georgia. She is recognized as a founding contributor of the American Cancer Society's Look Good....Feel Better Program

She has lectured for such companies as L'Oreal's Dermablend and La Roche-Posay to medical residents in plastic surgery and dermatology on the psychology of appearance and cosmetic treatments at medical schools. She has been quoted and featured in Self, Mademoiselle, American Health, Town & Country and Harper's Bazaar and interviewed on CNN, ABC, NBC, CBS and TBS.

The Beauty Becomes You Foundation was founded in 2005 by Alison O'Neil Andrew in an effort to provide a positive experience for older adults and their families by fulfilling common everyday grooming needs of seniors with limited access, opportunity, and means to aesthetic health Programs. Aesthetic healthcare services including basic hair, skin, and nail care is provided by volunteer licensed cosmetology and healthcare professionals in safe, convenient locations for seniors. Through the efforts of the Beauty Becomes You Foundation, these locations, identified as Senior Spas, are developed for low-income day-care and retirement facilities. The mission of BBYF is to preserve the dignity and self-respect of senior adults through the provision of personal aesthetic care solutions that maintain and improve appearance while lifting self-esteem, building self-confidence and ensuring a strong sense of personal pride. Alison believes the exchange between the volunteers and the beneficiaries will enhance the lives of both. For more information please contact www.beautybecomesyou.org.
Pam Runyan Haigh

Cosmetology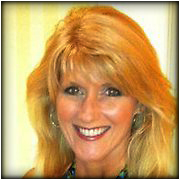 Pam loves hairdressing and owned a salon for years. Then one year, she took her 17 year old daughter to Nicaragua for two weeks for her International Baccalaureate service project, and discovered people living in a city dump. She cut hair to help out, but then decided she needed to find a way to pass her hairstyling and business skills on to these women and girls. She had sold her salon to have more time for volunteer service and began devoting her energies and much of her focus to help lead and support a Beauty School there next to the dump. Whenever she is home here in St Pete, she is cutting hair and seeking donations to go toward the $4,000 annual budget which trains 25 women and girls in marketable skills.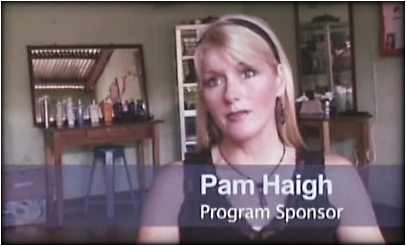 You can see a YouTube video about this amazing humanitarian project at:
YouTube or read more about it at www.Pronica.org
This site also tells you how you can contribute to the project,
or you can contact Pam thru her Facebook page.
Jodie Welch

Cosmetology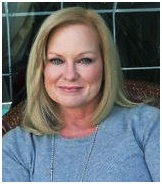 Jodi is a locally based makeup artist who has been hugely successful in this industry. Her celebrity clientele list includes well known names such as Shaquille O'Neil, Ice Cube and Suzanne Sommers. She has worked on commercials for a long list of companies such as Disney on Ice, K-Mart, Ford, and Pepsi. Jodi says "My experience at Loraine's Academy has been a huge asset. If I hadn't invested in my education, I wouldn't have made it this far. Take the time to get a good education!"
Suzzane A. Minskey (SAM)

Cosmetology / Esthetics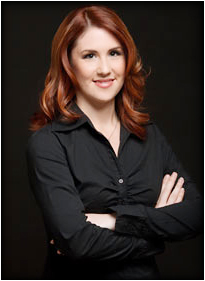 Suzanne Minskey is a graduate of Lorraine's Academy of St. Petersburg, FL with a specialty license in esthetics. She has experience working for and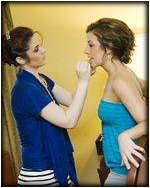 managing different department store cosmetic lines such as Prescriptives and Elizabeth Arden, and has product knowledge in a vast variety of major cosmetic brands. She has been doing makeup professionally since 2006. Staying on-trend and informed is important to her, and you can often find her traveling to NYC for seminars and conferences to keep up with all the newest products and innovations in skincare and cosmetics. She specializes in natural looking, long lasting airbrush makeup. She is also the author of The Ultimate DIY Bridal Beauty Book, available in Spring 2011.

(See Video Link for her videos)

Paula (Brunetto) Abraham

Cosmetology / Esthetics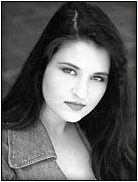 Since attending Loraines Academy I have had the privilege of following my dreams and doing hair and makeup for Television and Print and working with celebrity clients . I currently have my own cosmetic line and get to travel meeting new and interesting people. I would have never had this opportunity without the amazing training at Loraines or the caring staff. I was in a serious car accident a few months from Graduation. I got hit by a drunk driver and Nancy Fordham and Kathryn Alvarez were caring and understanding through my difficult time.
I highly recommend Loraines Academy to anyone interested in Cosmetology. You will get top notch education and most of all a caring staff. If you ever need anyone to come to Loraines and talk with your students please let me know.
Regards,
Paula (Brunetto) Abraham

Paula Brunetto-Abraham
Make Up Artist / Hair Stylist
makeupgirl@cfl.rr.com
www.paulaabraham.com
(407)247-3394


John Aaron

Massage
After I graduated from Loraines Academy, I spent my first four years working for a national chain of massage studios and doing private work on the side. Now I'm opening my own clinic and will employ 10-12 therapists. I loved to see the enthusiasm of the staff at Loraines when I wanted to learn. If they feel you're serious, they will do anything to help you. I had a very positive experience, and still go back to reconnect and get advice on my career path.

Francesca Simmonds

Cosmetology, Facial Specialist, Massage Therapist, Instructor Training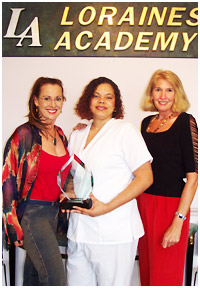 Francesca is from St Croix, a US Virgin Island. She struggled for years, raising four children after a divorce, and trying to find her way to a career in design or fashion. The beauty business would fit the bill! She finally discovered Loraines and says the staff there all encouraged her to grow and to succeed and "have refused to let me give up, no matter how many problems I have encountered along the way." She, one by one, completed four Programs at Loraine's, winning a scholarship for the facial Program along the way. She now is the director of a large resort spa in St Croix, looking for Loraine's graduates who would like to work on that beautiful exotic island in the Caribbean.

Consuela Mackey

Cosmetology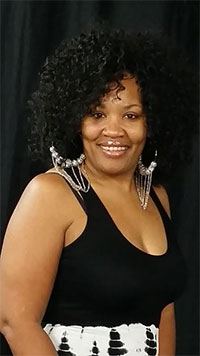 Consuela was a student with a lot of talent in her hands.... She smiles when she admits she struggled with theory classes in school, but credits Beth Sheedy and the other instructors for helping her make it. Within a couple of years, she opened her own salon, Tabatha Exquisite Touch, in St Petersburg, which has gained an outstanding reputation. She kept furthering her education by becoming involved with product companies and mentors. In 2013, she placed "first" at the Mainstream Hair and Beauty Expo for her styling skills, and this year is a consultant to their annual convention in Tampa. She is proud to recommend Loraines Academy, hires its graduates and mentors students and future salon professionals to join the industry she so loves.

Dawn Cuccaro


Therapeutic Massage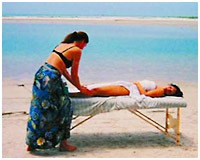 I'm a Loraines graduate...and have my own massage therapy practice where I specialize in Neuromuscular, Pregnancy, Reflexology, Sports, Swedish, and Cranial Sacral modalities. I'm very proud to be working through "Skin Sense and Day Spa" in North Carolina, which is rated as best in the whole area. At the spa, we also perform Body Wraps, Deep Tissue, LaStone, Full Body Sea Salt Scrubs and Hydrotherapy. I've found in my practice, and in the continuing education classes I've taken all over the country, that many therapists weren't as lucky as I was, to get the training, the instructor diversity, the competency that I did at Loraines...the introduction to so many modalities and techniques...the emphasis on body mechanics and a solid dose of anatomy. Many of the therapists I've met don't have the muscle knowledge or techniques to truly help their clients. EVERY DAY something comes up that reminds me of my training. In my head, I hear my teachers telling me a better way to stand, or the muscles to trace to the origin of someone's pain. When I come back to St. Petersburg, I feel the need to visit...to see what is new and exciting at the school, to hug the people I still love and respect, & to once again say "THANKS!" for my skills and my wonderful career.

Shawn A. Stearns


Cosmetology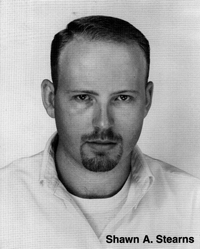 Shawn began his career in the beauty industry when he started his first day of class at Loraine's. After graduation, he worked at Aacardi-The Salon for over 14 years. While working as a stylist, he also earned his Bachelor's and Master's degrees in Music and Education from the University of South Florida.  He combined his love of the beauty industry with his teaching ability and became an artist for Redken in 2002.  Shawn's current position with Redken is Global Director of Testing and Technical Development, meaning he is responsible for the evaluation and approval of all new product formulas for Redken on a worldwide basis.  He is based in New York City, but his Career has taken him to several countries in Europe, China, Canada, and Mexico as well as various locations in the USA. Shawn's hair color work can be seen on models in major ad campaigns for Redken. Shawn says he "is grateful for the superior education he received at Loraine's and truly believes that it is this foundation that has gotten him to where he is today."

Mike Pasek


Cosmetology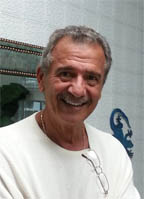 Mike started at Loraines after Special Ops in Vietnam and college, but it
defined his life. Known as "Miguel" in the industry, he became a platform
artist and worked with Tony & Guy, Paul Mitchell personally. He started
Hairbenders International, which put on nearly forty international hair
shows a year. He repped major product lines, brought Goldwell and Nexxus to
the US, did hair and cover shoots for Harpers, Cosmo and other major
magazines, and generally had a five star beauty career. Recently retired, he
came for a visit and said "I owe it all to my start at Loraines. It was
absolutely fabulous. If you love what you do you will be successful and the
money will follow."

Jan Gregg


Cosmetology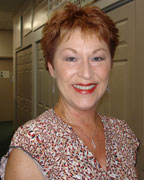 Loraines gave me everything...tools, fundamentals, skills ....to start my business.  I was very fortunate in my choice of schools.
Then, when I graduated, I chose a salon with lots of walk-in traffic.  I think that it is also important to spend an entire day "feeling out" the salon environment. What kind of music do they play? How do they interact? How do they talk about each other? Do they help one another? Once in the salon, learn from every person you can. Pay attention, ask questions, then make up your own mind about your formulas and other decisions. Just about anything can be corrected when you're working with hair. You can still call your Loraines instructors for advice, as well. Take classes; go to hair shows; keep learning. Choose classes carefully. A year later, I moved on to another kind of salon.  I struggled that year, but there were more lessons learned. Over the years I've experienced both commission-based and booth rental arrangements.  I've reached the point where I can afford to service only the clients I enjoy. What a treat to go to work every day and enjoy time with my friends (clients and co-workers) there. I've learned that to please clients, you must be a listener more than a talker. When asked for advice, you must give the best advice you can.  When you are able to help someone, it comes back to you ten times. This is my third career and I've never been happier.  I'm my own boss.  Life is good.

Paul Menoscal


Cosmetology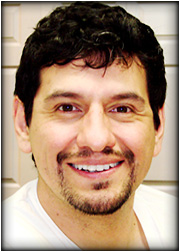 Paul works in New York in the trendy "Meat Packing District". He's having a great time doing hair for celebrity clients, TV, and magazines. He's proud to have done work for "The Real Housewives of New Jersey," Troy Dunn of "The Locator," and Rosanne Cash, to name a few assignments. You can contact him at Paulm26@mac.com. He recently visited us as he is currently involved in writing a cosmetology textbook. His hands are featured on a cover shot for Smart Money Magazine. Hands that have fun making money doing hair!

Troy Jones


Cosmetology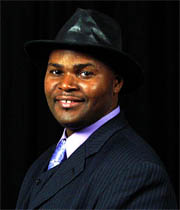 I am the pastor of the Church of God of St Petersburg. I'd always wanted my hair license but never followed through. One day I was coaching a parishioner who wanted to go to school for hair. I brought him to Loraines and promised that if he would go to school, I would come with him. It really worked out for me, as I'm now managing my own barber shop, the Barber Studio in St Petersburg, and it gives me more freedom to do my ministry and increase my income. It's shown me a new side of life...meeting so many people. I even have a weekly radio show (WRXP-AM 1590 every Tuesday) based out of my salon.

Nina Van


Cosmetology
I visited many schools before I chose Loraines. Some even offered me cheaper tuition. But I liked the management, the instructors, the educational plan, the environment, and the flexible schedules at Loraines. I still think this was the school I was looking for. I always felt comfortable and the instructors always encouraged and helped me to become the stylist I wanted to become. I recommend this school to everyone. I have friends in Vietnam who are planning to come over just to attend Loraines. I am moving to Texas to take over my family's salon. I'll be a salon owner by the time I've been out of school for a year and I feel ready! Thank you to Loraines and the instructors there. It's the best!!!

Tiffany Anderson


Cosmetology w/Bootcamp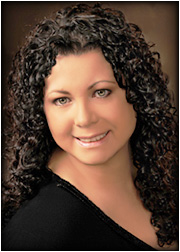 Living with curly hair all my life, I started Loraines with the dream of becoming a curly hair expert. Within 18 months of graduating, I had my own website and was starting to be called the "curl whisperer."  Women from all over Florida and even from other states are flying in for my help with their hair. That still freaks me out!  

I get emails from all over the world asking for advice. Without the great basic training everyone gets at Loraines... and the great advanced training I got in Bootcamp, there's no way it would have all come together for me in such a short period of time.
Cosmetology w/ Advanced Bootcamp

Angie Lahue


Therapeutic Massage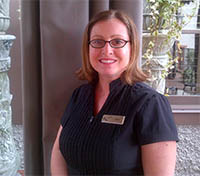 Angie Lahue, Loraines Academy Therapeutic Massage graduate was once the program director and a massage instructor at our Loraines Academy Spa department and then moved to North Carolina, where she achieved a position as Spa Trainer at several 5 star spas in Asheville. Angie teaches other therapists to better serve clients, including how to upgrade a massage service by adding on customized spa services.

Scarlett Field


Cosmetology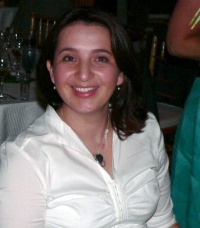 I came to Loraines Academy as a foreign student.  I moved from Costa Rica , putting all my eggs in one basket because I knew what I wanted to do with my life.  Thanks to the strong foundation I got at Loraines, I was able to build a career that fulfilled my dream.  I moved to the east coast of Florida, then went on to NYC, where I did freelance work, Broadway, and I have been able to travel abroad and do what I love.  I now live in Canada working in the kind of environment I love.  I am able to teach and experience all the levels of creativity and professionalism this industry has to offer.  I never forget where it all got started.  I love Loraines, thank them for their teachings, and still call with any questions I have along my career path!

Gen Obolensky


Full Specialty

Gen Obolensky is a licensed esthetician and nail tech. She graduated from Loraines Academy in St Petersburg, Florida in 2000. After being the "run-around girl" for Botanica Day Spa throughout high school, Gen bought the day spa in 2004 when she was only 22 years old.  Botanica Day Spa is located at 123 N. Fort Harrison Avenue in Clearwater. They have a full array of services.

Crystal Walker


Cosmetology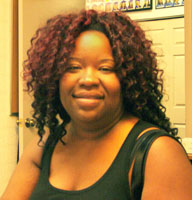 I'm so pleased with my career choice, and I think my greatest success was in going to Loraines Academy, because I learned through hands-on training and got great help from the instructors.  Learning from people with years of experience is SO important...maybe the most important thing in making your choice of schools.  I am SO glad I didn't choose a new school with new teachers. Loraines has been fine tuning its educational techniques and finding the right way to recruit and keep experienced and talented instructors for years and years. All the knowledge I got helped me go further... faster. I have my own salon, only two years after finishing school. I'm also a distributor for Dudley Products Cosmetic, do makeup for local music artists, and returned to Loraines for Instructor Training!  Come visit me at Crystalistic Hair Designs in Gulfport, or at Loraines Academy...where I'm now teaching.

Greg Wentz


Cosmetology
Greg has been doing hair for around 30 years now and he still gets pleasure from making people look good. He says "I just LOVE this business." He looks forward to seeing clients every day and educating them....helping them to look better and thus feel better about themselves. It's such a personally enriching career.

Lisa Dunlop


Cosmetology
I graduated from Loraines, worked at Krimpers for 10 years and now I've been an independent contractor at Susie's Hair Salon for almost as long. I still look forward to going to work every day, and love every minute of it! I still praise Loraines to everyone. I had such good teachers and gained so much confidence there. I'm making great money...no regrets...greatest thing I ever did. When I take my kids to Chuck E. Cheese, I always smile as I walk by Loraines Academy & Spa!

Barbara Boyd
Cosmetology w/Advanced Training Bootcamp
I started playing with other people's hair when I was in elementary school.  Ifirst started beauty school years ago, but took ill and had to stop. Recently, my oldest Daughter Nickie asked me to go with her and help out at the salon she was managing. I had so much fun she said "Mom, why don't you go back and get your license!."  I thought about it and decided to go to Loraines....the same school she and my younger sister had graduated from.  Going back to finish was the right choice for me. I just couldn't get enough of it this time around, and after I graduated from Cosmetology with Bootcamp, I reenrolled in the Full Specialty Program.  Now  all that's left is massage and instructor training. We'll see about that! 

Valerie Arnold


Cosmetology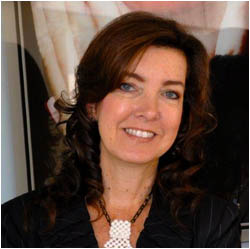 After graduating from Loraines, Valerie worked to become a successful stylist in the Tampa Bay area. She started at Mantrap, and five years later opened San Seair Salon. She relocated to expand in a new location, and Aacardi the Salon was born at Tyrone's Lighthouse Crossings. Over the years, Aacardi grew from a staff of ten to over fifty. It's been in the same location since, and is the largest full service salon in the Tampa Bay area all under one roof. It has the most in-salon educators for Redken in the country. Valerie's role, first and foremost, is that of educator. Her salon has an exclusive training Program under her direction that all staff members go through to learn the Aacardi system and ways of servicing their clients. After that, everyone goes to Redken in New York for advanced training. Valerie provides continuing education for each staff member, to sustain their level of high fashion awareness and technical skills, and stay on top of what is happening in the industry. She would encourage a potential stylist, massage therapist or specialist to start with a good education and then never stop learning and growing. Valerie recommends that you choose your school carefully...and, of Program, your place of employment as well.

Frank Prescott


Cosmetology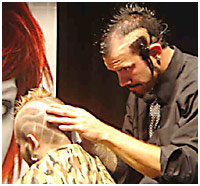 Right out of school, Frank had the opportunity to be an assistant to a platform artist at the Premier Show in Orlando.  That weekend, someone was impressed and invited him to do platform work at the  International Salon show in London, expense paid and with a salary! From there he found a position in a top-rated salon in Old Hyde Park Village.  His next move was to open his own salon here in St Petersburg. Per Frank, "I just have to say this is the best career decision I ever made! Loraines Academy gave me the foundation and building blocks I needed to get where I am today.
Gina Govani
Cosmetology
Gina graduated from Loraines and worked in some of the best salons in St Petersburg, stayed home while her kids were little, and now has gone back to work in a fabulous spa setting, thus balancing her "home" and "professional" lives. She also uses her Loraines experience with the home-life part: Her five year old daughter is the 2006 Little Miss New England and the 2006 America's Liberty Miss. She has already won scholarships and is dreaming of making it all the way to Miss America. Gina says that her daughter's hair and makeup are a big piece of the competitions... and expresses a big "thank you to Loraines for teaching me the skills to propel my daughter in the direction she is seeking!"

Randy Burke


Cosmetology
Randy came to Loraines as soon as he graduated from High School. At this point, he is known as a master stylist, an expert colorist, is certified in Japanese Straightening and specializes in formal hair styling.

Susan Bullard


Massage Therapy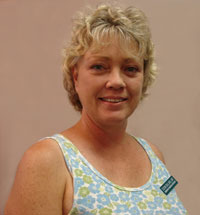 Susan has actually been keeping track of every client she has treated since graduating, and recently announced that she has completed over four thousand massages!  She is in private practice, sharing office space with Doctor Yerger at the Gulf Beaches Therapy Clinic.  She also teaches at Loraines Academy.  Susan says "I feel like I got such a solid foundation at Loraines. There's so much hands on training and I loved the small class size.  When I was first deciding on a school, I visited four different ones and observed classes, then chose Loraines for its teacher-student ratio.  I never regretted that decision!
Tammy Moore
Cosmetology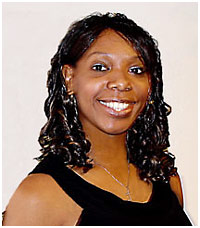 At 14, Tammy envisioned owning her own salon. Her goal was to have a salon that was a comfortable, stress-free environment for her clients. She started at Loraines Academy and went on to take lots of training in product knowledge, customer care and hair styling techniques from educators such as Dudley's Cosmetology University, Vidal Sasson, Redken, and Mizani. Tammy says that as an African-American business woman, she credits Loraines for giving her the foundation she grew on, which has enabled her to have a rich life and lucrative career. Within a year after she graduated from Loraines, Tammy opened Precious Touch Hair Salon, Inc. (precioustouch.com). Not only has her salon done well all these years, but Tammy gives back to the community by regularly hosting such events as "A Day of Beauty" for women in domestic violence shelters. Ask Tammy about her career choice. She continues to love what she does!
Nick DiFrancesco


Cosmetology
Loraines Academy has prepared me to become the success I am today. I'm currently moving to New York City and will take the knowledge with me that I gained from Loraines and my employ with SuperCuts. My advice would be to definitely start your training today..and upon graduation, choose a fast paced salon atmosphere. The client volume in such a salon helps you with your efficiency and consistency in delivering a quality service. I do 16-18 cuts a day, and my skills and confidence have grown so much.

Debra Hendricks


Full Specialist
As soon as she graduated, Debra opened Rejuvenation Station in Seminole, a full Day Spa. Rejuvenation Station is a beautiful, peaceful oasis. They've been booming ever since and have a strong massage business as well as complete nail and facial services. Debra is proud to announce that her entire specialty staff is made up of Loraines graduates.

Jennifer Burdsal Thorpe


Cosmetology
Jennifer has been working at a top hair salon, Panache, in St Augustine, Florida, for the past several years. She has also been involved in organizing Eco-Friendly Fashion Shows, helping raise money to restore our gulf beaches. This project is known nationwide and has given her recognition in a local magazine in St Augustine, titled "Scene." Jennifer's mom and aunt also found their way to Loraines, one as a student and both as teachers.

Jessica Ashley Jones and Larry Jones


Cosmetology
Letter from Jessica: "I have an update for you that I thought you might find interesting. Larry and I are two of your former students, and we were just married July 21st! We attended your cosmetology Program in 1996 and this is how we met. I am not sure if we are the school's only love connection or not, but I just had to say - thank you for being in business and making our life together possible!"

Nackie Karcher


Cosmetology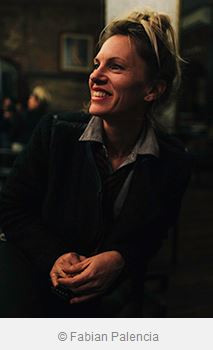 Nackie's philosophy about hair and make-up starts with seeing beauty in all things. Starting out as a child model, then playing with make-up, She got her first mannequin at the age of nine. Since then, the beauty industry has always been around her. Attending college as a photography and sculpture major, she still couldn't stop thinking about hair. She finally enrolled at Loraines, and never looked back. After graduation, Nackie went straight into free-lancing as a hair and make-up artist in the Tampa Bay area. She left there to move to Miami South Beach and travel back and forth for additional Careers in New York City. Eventually she moved to NYC, where she worked at a small celebrity based studio in the Historic Chelsea Hotel. In 2007,  New York magazine awarded "Coolest Haircut in New York City" to the salon.  Her income tripled, and she's finally no longer a "starving artist." She gets $200 for a woman's cut, $150 for a man's. She just opened her 1st very own salon called "The Parlor."  GO NACKIE!!!  On the side, Nackie travels around the world, working on fashion spreads, advertising campaigns and commercials. Her work has been featured in Vogue, Cosmopolitan, Nylon, Glamour, Seventeen, and Red Book. She is also on the advisory board for Pierce Mattie Public Relations in NYC. and teaches guest classes at Loraines Academy when she is in town visiting family . You may contact Nackie at nackiesuperstar@hotmail.com
Read Nackie's Article In GreenPointers.com March 2014 Article:
Women's History Month – In Conversation With Nackie Karcher
Andrea Klein


Full Specialist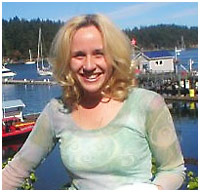 The best part of doing esthetics and nail care "half your life" is the income you can accumulate. As for the knowledge one gets from actually performing the services,....priceless! At the age thirty-three I'm grateful for the expertise I've mastered from Loraine's Academy. The beauty industries will never fade away. Thanks to the on-going support and dedication from Nancy Fordham , Kathryn Alvarez and staff at Loraine's, I've been quite successful. Today, I'm a single-parent, working approximately twenty-five hours a week and a part-time college student studying business and economics with the intent to go to law school ( I desire to be an international business attorney). During the winter "season" I'm working at one of the top hotel spas in the Florida Keys...making up to $900 on a good day! It's a great life! Thank you Loraine's!

Kendra Inzana


Cosmetology
"I was lucky enough to attend the Premier Beauty Show in Orlando while still a beginning student at Loraines. Immediately you could tell there was excitement all around. It was amazing to see what a great industry I am making a career in. So many people were there, and there were beauty professionals, salon owners, and students like me. So many asked me, "What school are you from" and I told them Loraines and every person was impressed. It was great to see that Loraines has such a good reputation in the Beauty industry. As a child I loved to curl my friend's hair, color my Mom's hair and do manicures. Now I'M DOING all those things I always wanted to do!!! The show was amazing, and I will always remember my day I spent there."

Karol A. Singleton


Nail Tech
I am a working nail tech of a dozen years. I also now do events for nail techs called The Nail Techs Network prior and during beauty shows. The Nail Tech Network has been well received and touted, not only on line but also in the professional world and by the major manufacturers in the beauty world. I have the support of OPI, IBD, Creative Nail Design, Haken, Q-Nails, Zoya, NSI, Backscratchers, EZ Flow, Maxim, Toma, Nailtek, Odyssey Nail System, Premium Concepts, Star Nails, and Tammy Taylor, to name a few of the manufacturers. I am active on the Nail tech message boards on the Internet, as well as nail tech e-mail list, at beautytech.com. I freelance and have been featured in Nails and Nailpro international magazines throughout the past and present. I was also trained as an educator for the Backscratchers product line. My events can be attended by any student or currently licensed nail tech.

Greg Seibel


Cosmetology
"Starting Loraines was the first step in the best career choice I've made! I'm so glad I picked the right school...ranked #4 in the United States. I received the proper training to pass state boards. Now I am a licensed stylist and loving it! My life is steadily improving in many ways.... and owe it all to Loraine's. I am able to be independent and take care of my own bills. I 'm proud to say I still work for the Regis Corporation in Tyrone Mall at Mia and Maxx. Even within the first year, I experienced weeks when my work brought over $900 sales into the salon."

Judy Leppanen


Therapeutic Massage
"One of the reasons I chose Loraine's Academy was because the teacher/student ratio is wonderful. The classes are small enough to get plenty of hands on experience (which is what massage is all about.) It did not feel like a "massage factory. " The diversity of the teaching staff is impressive and all of them are actually making a living doing massage, so they really understand the massage industry. Except, of Program, for the doctors who teach Anatomy and Physiology....and who could better know their subject? When the teachers answered questions, the answers came from experience, not only from a book. When they spoke to us they treated us as peers, not students. They made us accountable and responsible so that when we received our diplomas we walked out of Loraine's Academy as professionals. I now own Seaside Massage Therapy Center on St. Petersburg Beach, and as you can tell, I am proud to represent a Loraine's Success Story."

Abby Neumann


Cosmetology



Always bubbly and upbeat, our Abby has been featured on Good Morning America, and is highly appreciated by many cancer victims through her work with the American Cancer Society's national "Look Good...Feel Better" Program. She owned and operated wig and hairpiece kiosks in malls all over the Tampa Bay Area until deciding to centralize her operation to give her hair loss clients the privacy they need through private room fittings and consultations. She opened "Wigs by Abby" at Largo Mall. As many of our graduates do, Abby found a career focus. In her case, she helps lots of people find fun and fashion through incorporating hairpieces into their wardrobe of hair looks and accessories. She also does a public service, by being there for people who need her skills and compassion to deal with life's problems.

John Tipton
Tiffany Tipton


Cosmetology
Loraine's Graduates John and Tiffany opened Passion Hair Design in 1990, and it's been one of Seminole's hot spots for hair ever since. Tiffany specializes in corrective color, and John is a master haircutter. After graduation, John went on to study advanced styling with Videl Sassoon in London, and Tiffany gained experience with Spectrum Laboratories. John and Tiffany are disappointed that Nichole Wilfong (Loraine's Grad and Lanza educator) had to leave Passion when she moved out of state, but are excited that Jaymi Weisner, one of their classmates from Loraine's, ,after running her own salon for a few years, has chosen to join their team at 7976 Seminole Blvd.

Lee Ann McCann


Facial Specialist
My education at Loraines changed my life completely. I went from being a "wait slave" for $6.00/hr to being a well paid and well respected Esthetician at the Vinoy. It's been a stepping stone to all sorts of opportunities. It's been a wonderful experience for me. I refer everyone to Loraines!

Toni Jo Peruzzi


Cosmetology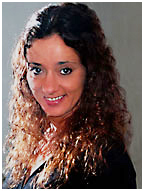 This school and its staff made me love cosmetology; it changed my life and gave me direction and focus. After high school, I wasn't sure what I wanted to do, but I had a few friends who were attending Loraine's Academy. When I visited, Mrs. Fordham helped me see my future and overcome all the obstacles in my way. I truly can't believe I would have ever felt this strongly if I had chosen any other school. I feel like there's such a passion for learning at Loraine's. The whole staff cared about the students so much. It was more like a family environment than being "just another student" in a school. I took the Cosmetology Program at Loraine's, and a weekend seminar with makeup artist Jean Lewis. Jean's class taught me how to work with photographers and how to break into the entertainment business. Loraine's took care of everything else. When I graduated in 1987, I went to California to follow my dreams, seeking a career doing hair and makeup to the stars. Everyone thought I was crazy! But when you're focused and know what you want, just go for it! Don't let anyone tell you you can't!! I earned an average of $70,000 a year working in the entertainment industry out there...doing hair and makeup for music videos, films, commercials, photo shoots, Fox Sports. I never did it for the money, but I did get paid well to do what I did. Now I'm back in St Petersburg, working for Razzor Records, doing hair and makeup for its artists. I want people to know there are so many different paths to follow with a cosmetology career...salons, yes. But also department store makeup, funeral homes, theme parks, cruise ships, manufacturer's reps, educators, cosmetology sales.

Marella Lutes


Cosmetology/ Facial Specialist
After graduating from our facial Program, Marella worked at the Vinoy and the Bellview Biltmore as an Esthetician while she returned to Loraine's Academy for her Cosmetology Program. When she graduated from Cosmetology, she gained skin care experience at the Don Cesar and KL Fitzgerald before partnering up with her sister-in-law and opening her own salon in May of 2003. Esperienza-a Salon Experience, which has now been expanded into a full day spa, offers services from hair styling to massage. Marella, a former photographer and graphic artist, says she prefers to hire graduates from Loraine's, and that the salon is "doing awesome" and will be "debt free in 2004."

Dean Sulimay & Chris Sulimay


Cosmetology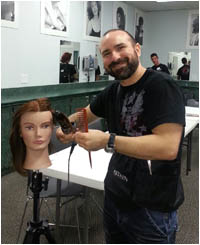 Dean started all of the Salon Salvatore Christian's with the first in 1989, naming it for his son. The second was opened in Tampa sometime in the mid-1990's with Dean's partner and brother Chris. Chris is now the owner of that salon, while hard-working Dean and his wife Kelly started a third Salon Salvatore Christian in Chalfont, PA in 1999. Salon Salvatore Christian has become one of the most respected and well known salon groups in the country. They are known for cutting-edge fashion design, offer advanced training to their team members, and their stylists win top awards in competitions worldwide. (Chris was voted "most artistic" of his graduating class.) Team members visit Loraine's frequently to recruit some of our brightest and best to join them, such as Daniel Roberts, Donovan Rose, Andre Dickerson, David Saad, Cindy Sulimay Saad, and Nacco Mihlarous.

Amaris Centofanti


Full Specialist/ Instructor Training
Owner and director of Amaris' Aesthetics, which is housed in the Plastic Surgery offices of Doctor William Adams and which specializes in pre- and postoperative esthetic skin care as well as Resetting the Biological Clock featuring chemical and physical exfoliation techniques. Fluently Bilingual, she has also been the International Educator for Trend since 1995. She teaches esthetics at shows and seminars as well as in classrooms and salons at the state and local level for Trend on a regular basis. She is also a Loraine's preferred educator for any advanced machine or paramedical classes. Her background includes hospital experience in the admissions office of Palms of Pasadena Hospital, where she learned medical office procedures firsthand. She also has salon and spa experience through The Eclips Spa/Salon at the Vinoy and Salon Jim Botts. She also has taken advanced Programs in Microdermabrasion Using Advanced Techniques, Camouflage Makeup, Permanent Makeup (or Micropigmentation) and multiple varieties of Esthetic Equipment. She has recently unveiled her own product line through Dr. Ciraldo.

Crystal Sebben


Nail Tech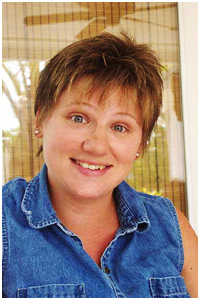 I still tell everyone where I went to school. I worked full time and went at night. It turned out to be a good plan! After I graduated, I moved to the Florida Keys and started doing nails part-time while working as a Management Consultant. It didn't take long before I found the nails were not only more fun, but offered more of a payoff. I was making $200 on a good day doing nails. I meet lots of interesting people, chat, visit, play, and get paid to do it. So, it was time to give up the consultant business and focus on the nails full time. In 2002 I bought the shop I worked in, Nail Image, and moved it to Big Pine Key. You may contact me at frogger72@bellsouth.net. Then maybe we can arrange a time for you to call me at work. Having an extra career under your belt never hurts. That's how you get to know your community and explore your dream.

David Pruszynski


Therapeutic Massage
Massage was always a career possibility for me, and when I retired from my psychology practice I decided to finally do what I had always wanted. The biggest challenge for me was that all my previous academic history was abstract theory. Now I had to memorize more concrete material and apply it: "This muscle attaches to...." But I graduated and became licensed in short order. In 1997 I opened a Chair Massage business in the center of Countryside Mall. I was featured in the St Pete Times in 2010 as the longest running kiosk at the mall. The last statistic I heard was that 65 percent of blind people are unemployed, so I was very fortunate to have this career. I now also have an office in Dunedin. I employ three therapists and a chiropractor. I love chair massage. It gives me the opportunity to introduce massage therapy to people who otherwise might never try it. With ten to twenty dollar services, people will invest a few dollars for a sampling of what massage can mean to their lives. It's been said that there's no career to compare with one where you're paid to do something you love. It's true. My kiosk is called "Back to Business," (where your back is our business.) Note: David is an accomplished musician who plays the piano and sings. He earned a doctorate in clinical psychology and practiced his line of work in hospitals, treatment centers and private Programs for 20 years before changing careers.

Jeff Grillo LMT,NSCA-CPT


Therapeutic Massage
I've been asked to write this account of my personal success story, and I must start off by saying I never thought that I would be in a position to be telling this type of story...ever! When I started as a massage student at Loraine's Academy, I was all attitude. Sadly, it wasn't "good" attitude. I was five years into a career as a radio personality, and had no real plan of ever doing anything else with my life. I am legally blind, and was looking for a plan "B", something I could do in the event I totally lose my sight. To make a long story short, massage was it! Since graduating, I have taken several Programs to further my education, including being certified in Myofascial bodywork, Neuromuscular therapy, ultrasound, electromuscular stimulation, and have become a certified personal trainer through the National Strength & Conditioning Association. I feel finally in control of my own destiny and can take what I have learned and turn it into a business that not only earns a good living for myself, but helps others do the same. I have formed a corporation called "JG Therapeutics Inc." I even set up a website, designed to promote the business. JG Therapeutics helps to advertise and acquire clients for independent contractors who provide the service. Here comes the flag waving portion of the story...I just want to encourage anyone who has the desire and the training to get out there and grab your piece of the market. Tampa Bay is growing by leaps and bounds, so there is plenty of work for all. I'm proud to say my training and skills are from Loraine's. I suggest if you are already a therapist, or still a student, or perhaps considering starting school for massage, that you do your best and do some time working for others to refine your skills...then if the drive is there, go for it yourself! There is a lot of risk involved in that, but unless you take the risk, you cannot enjoy the rewards.

Pierce Mattie Esthetics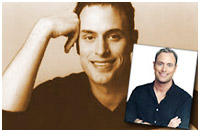 From Loraines, Pierce quickly established himself in the beauty industry. After working at Bergdorf Goodman with Natura Bisse skin care, Pierce Mattie served the industry as the worldwide Public Relations Director for the skin care house Repêchage.

Pierce has trained spa leaders in more than 20 countries including Asia, the United Kingdom, El Salvador, Germany and Russia. Pierce has been featured as a beauty expert in over 80 consumer magazines such as Men's Health and Allure, and has written more than 120 articles in beauty, health and fitness, including contributing as the United States beauty correspondent for Paris' Cosmetique News. Pierce is also founder of the Mattie Mentor Program, which awards full scholarship to one future esthetician each year to study esthetics at Pierce's beauty alma mater. The scholarship was created in hopes that graduating spa therapists will be able to open doors that may have otherwise been closed.

Pierce is proud of the foundation that Loraines provided him for his beginning career in Beauty... and now Beauty Public Relations.

Pierce's Book Groomed For Success

Char Hoit, LMT Therapeutic Massage
As I left Loraines Academy and passed my State Boards I had fleeting moments of wondering if I would ever use all the knowledge I had gained in school. It wasn't long into my new career that my mind frequently called upon stored information from massage school days. I admit now that those were days of awakening within myself as well as academic challenges. I will always remember the first time I felt a surge of confidence founded on knowledge and the warm wash of appreciation that I was well prepared. For 6 years I have worked as a clinical Neuromuscular Therapist in a retirement community. I have learned much by touching our seniors, and still that knowledge thing continues. Often in avenues you would never imagine. There is much love here in this community. And there is much need for love to be shared. It has been the most rewarding experience of my life. I have learned the tough ones are quite fragile and the fragile are quite tough. I have deep friendships founded on 6 years of loving touch. They are old, and we both know they will leave me. But, oh, they leave me with so much. My cup runneth over.

Jameson Newton


Therapeutic Massage
My name is Jameson Newton, and I graduated from Loraines Academy in May of 2004. I have been struggling through the years to find the right fit for myself as a therapist. Finally after many interviews and a few Careers at a D.O.'s office and with a nurse practitioner for a few years each, I have found myself in what I believe to be my dream Career. Loraines paved the way for me to succeed in all that I do. My former employers valued my skills as a therapist, but promoted me to an office manager and administrative position. This was because the education provided by all the caring instructors, always was above and beyond just techniques and facts. They all saw the potential in me to become the therapist that I am today, and continually pushed me to be the best I can be. I owe any and all my success as the Director of Massage at Essentials Massage and Facials on 4th Street, and to all the instructors and administrative staff at Loraines.
Class Dates: Call or e-mail us for day or evening dates.

Do you want to be successful in the Beauty Business or Massage Field?
Get Started Now And Call Today!
For personalized guidance and advice call:
Dr. Tina O'Daniels, Director of Admissions
(727) 347-4247 ext. 103
Toll Free: (888) 393-5015