LORAINES ACADEMY & SPA
SERVICES TO THE PUBLIC
CLIENT SERVICES:
~ NAILS ~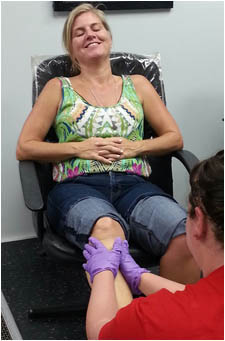 Nail Services Clinic Hours:
Tuesday - Friday 8:30am to 3:00pm
Tuesday - Friday 6:00pm to 9:00pm
*Very Limited availability for nail services at this time, and limited to manicures and pedicures. Please call front desk to see if there will be a student available.

Front Desk:
(727) 347-4247 x102
Both Appointments and Walk-in Services are
available in Hair, Skin and Nail Student Salons.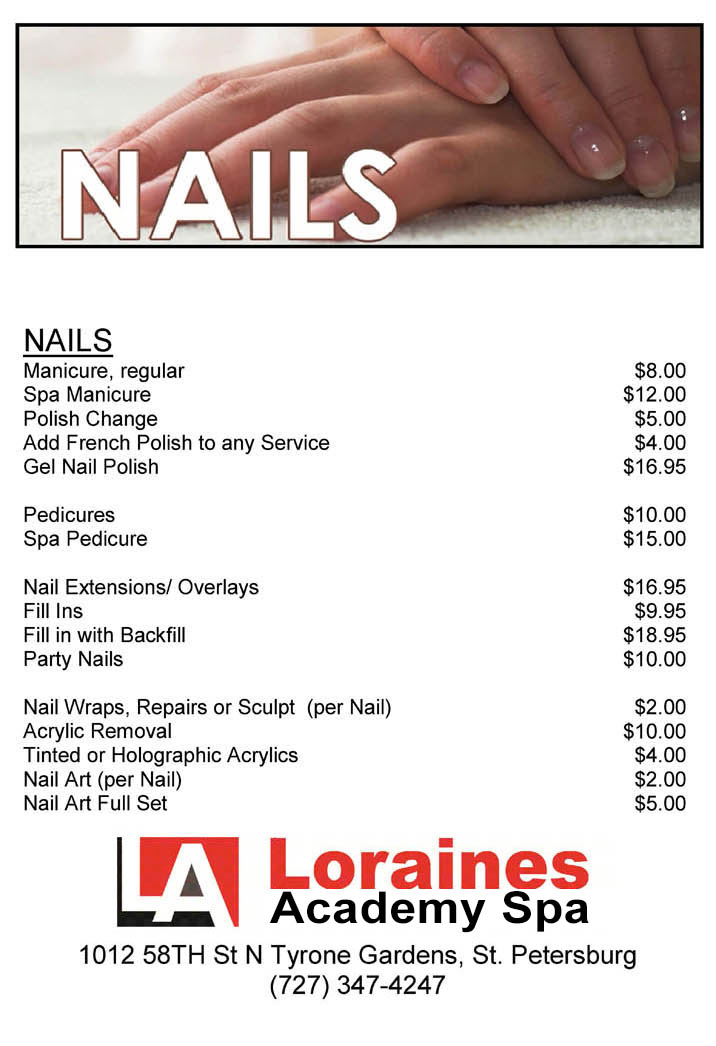 ~ All services are performed by ~
students under instructor supervision.

~ Please expect a small ~
additional charge for services on
hair which is shoulder length and longer.

Both Appointments and Walk-in Services are available in Hair, Skin and Nail Student Salons.

~ SENIOR DISCOUNT - 10% M-F in Student Hair, Skin and Nail Salons~

For Student Massages, we can take prepaid appointments only. Sorry, no discounts or exceptions

Massage Establishment #MM28668

Hair and Nail Appointment Desk:
(727) 347-4247 x102

Skin and Massage Appointment Desk
(727) 347-4247 ask for "The Spa" or ext 115